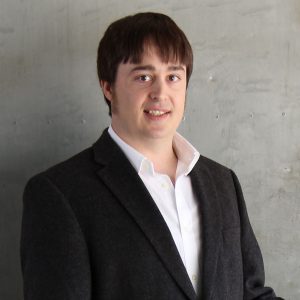 Jason Gillespie was born on August 21, 1980 in Greenville, S.C. He has a younger sister, Summer who is currently the accountant for Charleston County. Jason's parents, Phil and Merri, have lived in Greenville since childhood.
Jason has always been fascinated by how things work, even from an early age. His dad used to take him out on construction job sites before school. Jason always enjoyed watching the tractors and bulldozers working, as well as everything else happening on the job sites. He used to take apart his toys to see how they worked and if he could make them better. This interest led to his career in wiring, home audio/video, computer repair, building, and remodeling homes.
Jason attended Wade Hampton High school and graduated in 1998. During his senior year, he went to Foot Hills Career Center to study Mechanical and Architectural Drafting with AUTOCAD. After high school, Jason worked for Get Wired for two years, then attended USC Upstate in Spartanburg, SC, where he majored in IMS (Information Management Systems) and Business.
Jason feels that his most significant accomplishment is being the father of his beautiful daughter, Adrianne Gillespie.
Career
Jason's first job was working for his dad at Center Pointe Properties, a home building and remodeling company. Jason worked for Center Pointe through high school.
After high school, Jason went to work for Get Wired, a local home audio/video company. After working there, Jason realized that he wanted to pursue a career in home audio/video. He launched Grand Central Wiring, his own home audio/video company.
In 2003, Jason started his second company, Jnology Computer Repair.
In 2016, Phil and Jason Gillespie partnered up with Center Pointe Properties, building homes, remodeling, purchasing, and selling properties.
Currently, Jason works with Grand Central Wiring, Jnology, and Center Pointe Properties. For more information, see Jason's resume.
Interesting Facts:
Jason's computer company named after the nickname he developed growing up.
Jason has installed over 500 TVs in the Greenville area.
Sports
Jason has always been involved with sports, especially golf, swimming, and baseball. Jason could hit a golf ball at the age of 3. He began playing baseball at the coach pitch level and played till he was 17 years old. Jason also swam year round for Team Greenville under coaches Roy Dessloch, Swanna Hart, and Jim Keough.
Swim Association Invitational League (SAIL)
Wade Hampton Gardens: Jason swam with WHG from ages 7-13.
Pebble Creek Country Club: Jason swam with PBC from ages 13-17.
Currently, he still holds records at Pebble Creek swimming pool in short free and a relay.
Jason was nominated to represent Pebble Creek Country Club in the CCA regional Sports Festival in Aiken, South Carolina.
Wade Hampton High School: Jason swam with WHHS from Junior to Senior year, from ages 16 to 17 years old.
Greenville, SC
Jason has lived and worked in Greenville his entire life. His early entrepreneurship has been a defining factor in Jasons' passion for what he does. He is able to communicate with clients with knowledge that's understandable.
When Jason Gillespie walks into a home, his vision of audio/video begins. He is able to communicate this vision to all of his clients. His clients soon realize his passion for what he does, and understand that he's not only working for them but also working with them.