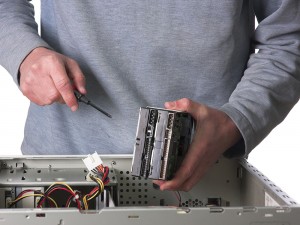 Jnology is a computer repair service located in Greenville, SC. We repair Macs, Windows and Linux operating systems onsite, in-shop and online. If not located in our service area, check out our online computer repair service.
Our service area includes Greer, Simpsonville, Mauldin, and Greenville areas of South Carolina.
Online Computer Repair
Watch and chat with us while we diagnose and repair your computer.
Online repair is best for:
Slow computers
Technical support & questions
Pop ups that will want go away
Changing a setting you can't figure how to change back
CPU running at 100%
Added browser tool bars
Default Internet browser home page has changed
What Happened To My Fast Computer?
Downloading and installing large amounts of apps and programs? Some free apps and programs have malware, spyware and bloatware included. These usually get installed without authorization during the installation process. Free games and apps are infamous for this. Even when uninstalling these programs they leave data in your registry and hard drive. All the bits and pieces add up over time. This slows down the performance of your computer.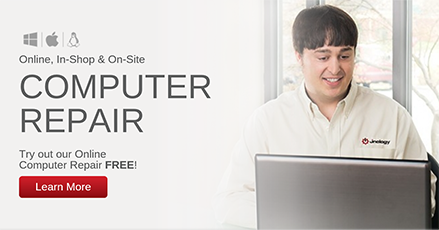 Leave it to us; we will clean up and optimize your computer. No more, "what happened to my fast computer". With a Jnology tune up, your computer will run as fast as when you purchased it.
Experience
Jnology has been in the computer repair business for 13 years. Our experience is what leads to our top notch customer service. We will fix your computer right the first time! We can almost promise you will fall back in love with your computer after we are finished.
Testimonials
Jason has rebuilt and repaired many different laptops of mine through the years. He is my go to computer repair guy in Greenville, SC. If your computer is slow I recommend you talk to Jason.
Visit Jnology for computer repair in Greenville, SC. Read more about our testimonials here. More information about Jason Gillespie stop over at the front page of this website.