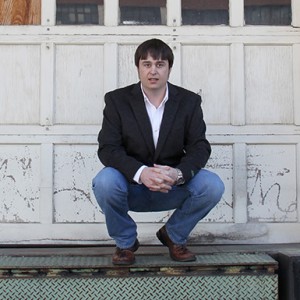 Hi. I'm Jason Gillespie, and I'm a tech guy whose idea of a good time is immersing myself into computer code or setting up a home media room. I build websites, repair computers, sell and install home audio/video systems.
I believe that the best work makes the experience seamless for the client. Whether it's building a website or installing wiring so that no one can tell a wall was ever touched.
We make technology work for our clients. – Jason Gillespie
Where it all started
I studied information management and programming at USC Upstate, and then put my interest in technology to work. I started Grand Central Wiring in 2003, focused on offering quality home audio/video services. I never lost my attraction to computers, though, and my audio/video clients started asking me for help with computer repair and website development. I was getting so much computer business that I started Jnology Computer Services. That's the story of how I ended up running two different companies.
But I don't spend all my time with computers and wiring. I love to get outside and snow ski, enjoy a beach, pistol/rifle target shooting, college football and my favorite thing in the world is spending time with my daughter, Adrianne.
More about me
Interested in getting to now me better? Here's more about me.  Jason Gillespie's biography.